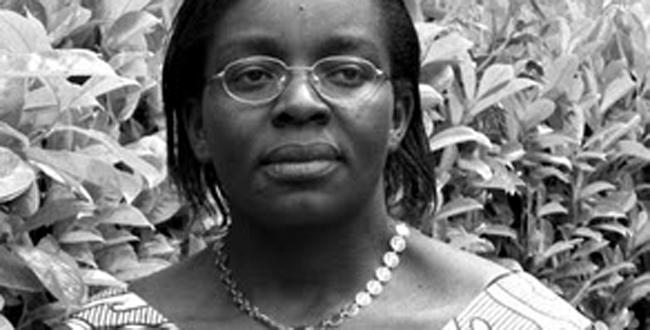 Kigali, Rwanda
There is no evidence yet against the leader of the Rwandan opposition, says the Rwandan minister of Justice Tharcisse Karugarama in a recent interview with Radio Netherlands Worldwide. The case of Victoire Ingabire is still under police investigation in Kigali. Ingabire was forbidden to leave the country last week.

"The police hasn't found hard facts", Karugarama said during a visit last weekend in the Netherlands. "They have not found evidence to incriminate her. Once the investigation shows that she's innocent, nobody will touch her. But everybody in Rwanda should be held accountable and play by the rules."

Interrogation
Meanwhile in Rwanda, Ingabire has been questioned again on Monday. According to her spokesperson, the politician is still waiting for the results of the police investigation.

"They have been questioning Victoire, telling her there is information available that she has been dealing with armed opposition forces based in Congo. These are allegations. Once the investigation has been completed, the authorities will determine whether to profer charges against her or not" said Karugarama.

Rwanda's largely pro-government media accuse Ingabire of flouting the post-genocide constitution which bans acts that could incite conflicts. Rights groups say the law could be used to suppress opposition parties.

The UDF-leader criticises Paul Kagame's government and requests more freedom and democracy in the country. In January, Ingabire returned to Rwanda - after spending many years in exile in the Netherlands - to start a bid for the coming presidential elections in August.

Criticism
During his recent visit in the Netherlands, Karugarama criticised the Dutch. He believes the Netherlands could speed up the prosecution of genocide suspects. "Many suspects of the Rwandan genocide live in the Netherlands. Track them down. If possible send them to Rwanda for trial. Or do it here. We shall be satisfied as long as they face trial", says the minister.

"We sent information about the suspects who live in The Netherlands. About their crimes, how and when they were committed. The Dutch judiciary got the files, they know their names. I cannot say how many they are. But they are quite a number."

However, in spite of his criticism, Karugarama thinks the Dutch do a better job than most other European countries. Joseph M, one of the genocide suspects was convicted in 2009 and sentenced to 20 years in prison.
Listen below to the minister of Justice: